Greet Koeman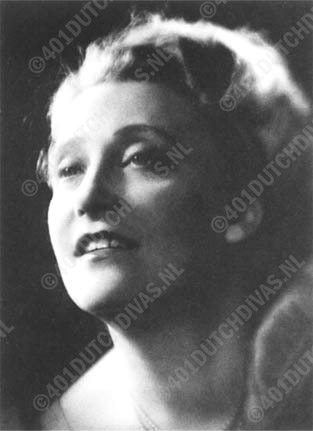 Greet Koeman (1910-1961)

Greet Koeman was born in Zaandam on December 9, 1910. She studied with Aaltje Noordewier-Reddingius and in the opera-class of Johannes den Hertog of the Amsterdams Conservatorium. Already during her study she appeared as Cherubino in Mozart's Le nozze di Figaro. Then, also during her study she appeared in performances of the Wagnervereeniging (Wagner society) as 'brabantische Edle' in Lohengrin (May 1936) and as 'Woglinde' in Götterdämmerung, April 1937. Her real brake through came with the performance of Pelléas et Mélisande of Debussy on 28 September 1937, also an performance under the auspices of the already mentioned Wagnervereeniging. Greet Koeman interpreted the role of Mélisande, Frans Vroons was Pelléas. After this performance she belonged to the prime of the singers of the Nederlandsche Operastichting. After that she was attached to the Nederlandsche Opera and there she sang over a thousand performances in a repertory that comprised over 25 parts.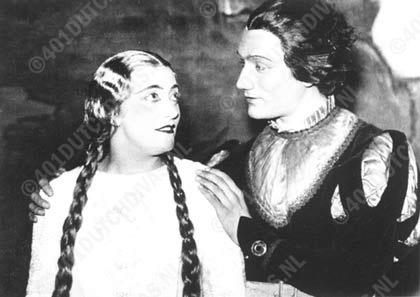 Together with Frans Vroons (tenor) in Pelléas et Melisande, 1937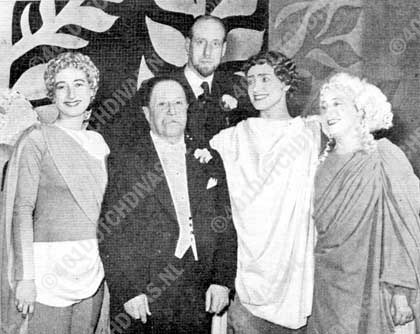 Orfeo ed Euridice, 1949
v.l.t.r. Louise de Vries (Amor), Pierre Monteux, Kathleen Ferrier and Greet Koeman (Euridice)
behind, stage-manager Abraham van der Vies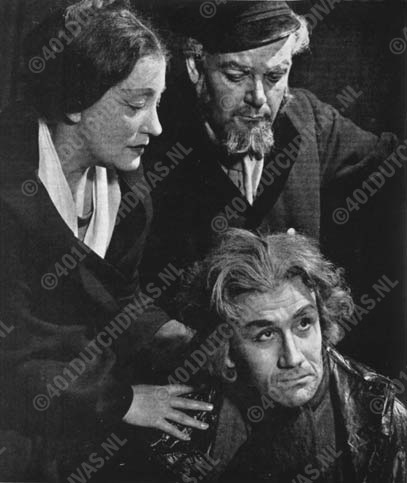 Greet Koeman (Ellen Erford), Caspar Broecheler (Balstrode, baritone) and Frans Vroons as Peter Grimes in the Dutch premiere of Benjamin Britten's opera Peter Grimes, March 29, 1955
She appears under famous conductors as Bruno Walter, Erich Kleiber, Otto Klemperer, Eduard van Beinum, Richard Strauss, and so on. Also abroad she appeared, a.o. in Paris, Cannes, Brussels and Copenhagen. Among her best remembered parts (in fact unforgettable for Dutch audiences from that period) are her sublime Butterfly, Mimi (La Bohème), Agathe (Freischütz), Mélisande (Pelléas et Mélisande), Marguerite (Faust, Gounod), Micaela (Carmen), Elsa (Lohengrin), Nozze di Figaro (countess), Santuzza (Cavalleria Rusticana) and Rosalinde (Fledermaus). In 1951 she appeared together with her sister, soprano Nel Duval at the 'Holland Festival' together with the unforgettable alto Kathleen Ferrier in Orpheus (Gluck). A performance under Pierre Monteux.
But she also sang in Bach's St. Matthew Passion and in Verdi's Requiem and also here she was very successful and en was praised by the press for her beautiful voice and performance.
Greet Koeman died at the age of 50-year after a long period of illness on September 2, 1961.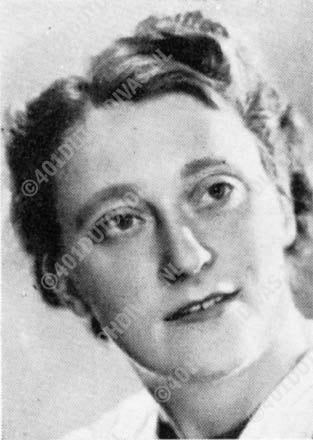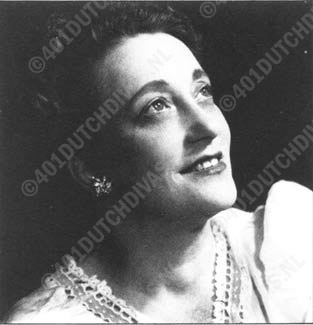 J.Strauss, fragment from:Der Zigeunerbaron , 1940 :