Aafje Heynis biography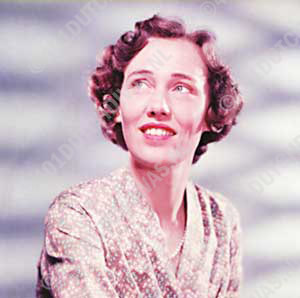 "... This alto touches you , brings on a deep emotion by means of here voice and brings music very close ..."
Reformatorisch Dagblad
"... off al modern recordings Miss Heynis's is undoubtly the finest. The phrasing, the long sustained curves, the difficult crescendos and diminuendos of this most lovely work are movingly realised..."
Gramophone, november 1958.
When the Netherlands were liberated in May 1945, the jubilation in the Zaan region (North Holland) reached the same unsurpassed level as everywhere else. A man hit on the idea of wheeling his old, brown piano out on to the street. He sat down and began to play a patriotic song, naturally, with bystanders joining in with utmost emotion. Suddenly someone in the crowd cried:"There's a real singer living just near by. She must join us."A few minutes later some bystanders brought a young lady, somewhat thin, smiling shyly, for she was shy by nature: Aafje Heynis. There were cries of "sing, sing!"Standing by the old piano she began to sing Handel's "Dank sei dir, Herr". It became completely still, and people began to weep. Aafje's beautiful timbre, her own emotion, the splendid melody, the greatness of the occasion (freedom after five years of German occupation), all these cast a spell on the dozens of witnesses. "Never again have I been able to sing Handel quite like that, the famous contralto was later to say.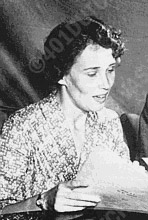 Aafje Heynis was born in Krommenie 1924. Her father was a bus driver and member of the local choir. Already at the age of four she sang in the child choir and together with her father at the harmonium. On the advice of Jan Mienes, the conductor of the choral society in her native town of Krommenie she auditioned for the teacher Jo Immink in Amsterdam with an arrangement of the "Pilgrims' Chorus" from Wagner's "Tannhauser". After that from 1946 to 1949, her singing teacher was the great Aaltje Noorderwier-Reddingius. She then benefited from the good advice of Laurens Bogtman, the great oratorio singer, and finally Roy Henderson, Kathleen Ferrier's teacher, told her that although her voice did not resemble that of the famous English singer she was still destinated for a great future because of her unique voice. She quickly established her reputation, to begin with in the field of oratorio. With her performance in Brahm's Alto Rhapsody with the Royal Concertgebouw Orchestra under the direction of Eduard van Beinum, she attracted wide attention. Concerts in churches, Lieder recitals, numerous performances of Bach's St. Matthew Passion, spirituals, opera- her interests were broad, even as the demand for this unaffected singer was great. For the Philips label she made a whole series of recordings of works by Brahms, Bach, Handel and Mendelssohn. But Monteverdi, Beethoven, Schubert en Frank Martin also belonged to her repertoire. Aafje Heynis showed a particular preference for Mahler, one consequence of which was a legendary recording of Mahler's Symphony No.2 with the Royal Concertgebouw Orchestra conducted by Bernard Haitink. The soprano part was sung by Elly Ameling!
Aafje Heynis had never thought of becoming a professional singer. To be sure, she started singing while still young, but everyone sang in her family: the father, the mother and the two daughters. No one minded if one person had a finer voice than the other, the most important thing was the enjoyment of singing. At the age of 17 Aafje herself aspired to become a nurse and was also inclined towards fashion, but it never occurred to her to become a singer. However, the alertness of the local choral director and the initiation of lessons with Aaltje Noorderwier steered her in a completely different direction. At first Aafje Heynis wanted to be admitted to the choir of the Netherlands Bach Society and applied for that purpose to the director, Dr. Anton van der Horst. The latter, tired from countless rehearsals, believed he was dealing with the umpteenth would-be choir member, a routine matter that could be dispatched quickly. However the choir members and conductor were quickly impressed by the splendid contralto and she was admitted to the choir immediately. Not only did she acquire the necessary experience as a choir member, van der Horst also worked with her intensively on solo parts from great works. It was not long before Aafje Heynis was able to take contralto solos of various works, and so began the gradually developing career of this unpretentious singer, whose life was entirely dedicated to music. She performed with the Royal Concertgebouw Orchestra on countless occasions, not only with van Beinum and Haitink, but also with Eugen Jochum and Otto Klemperer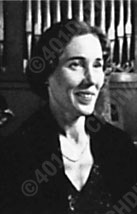 With her Brittish folksong performances in 45RPM, Aafje directly entered competition with the spirit of Kathleen Ferrier. She was very pleased when, in London 1961, these recordings wee awarded the Harriet Cohen International Music Award 'for outstanding artistry'. A Scottish, two English and two irish folksongs, stylishly accompanied by Felix de Nobel, are souvenirs of this achievement. In 1966 she took part in performances in Berlin and Amsterdam of the Requiems of Mozart and Verdi and Beethoven's "Missa Solemnis". Aafje Heynis also sang in several of Handel's oratorios and works by Alphons Diepenbrock for Netherlands radio and television. Anatal Dorati, Igor Markevitch, Erich Kleiber, Angelo Ephrikian, Hans Gillesberger, Charles Munch, Szymon Goldberg, Kurt Thomas, Kurt Redel and Frits Rieger have all had the pleasure of working with this singer. Besides the many concerts she gave in the Netherlands, she could be heard in Belgium, Germany, England, Ireland, France, Switzerland and Austria; she also undertook an ambitious tour to India and Indonesia.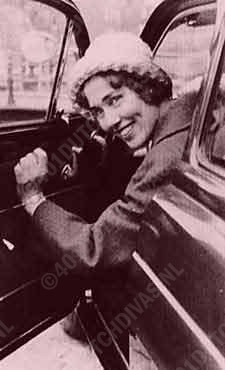 On December 19, 1983 she gave her last recital. Alreadu in an 1976 interview she announced: "I will give up singing while I will still be at the top of the mountain, and when I descend it will be out of view for the audience." On that 19th December the moment arrived. Following a Christmas concert she walked to her car and casually informed her shocked husband that it was over: "This wa smy final concert, I quit. You can cancel all further contracts." He then urged her to pass onher knowledge, and she took up teaching, firdst at the Arnhem Conservatory, later only in private. Did she miss the stage? The applause? Heynis: 'Not for a second. I reget nolonger having my full voice, as it was before, to sing had always been a tremendous source of relief for me. It is still there, but dormant. The mechanism became too slow."
In the last decade of her life, heynis suffered from Alzheimer's disease. She died in a care center for elderly people in Huizen, near Blaricum, from 17 on 18 December, 2015.
F.Schubert Ave Maria , 1955
J.S.Bach Erbarme dich , 1960