Wilma Driessen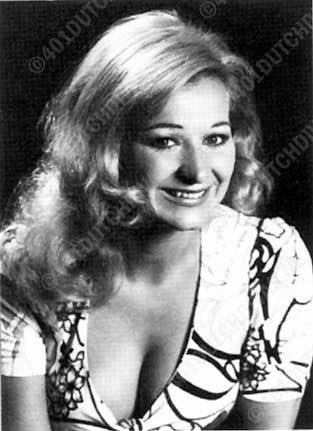 Wilma Driessen, born 1938
Wilma Driessen made her opera-debut in 1960 at the opera of Gent as Lakmé (Delibes). The same role she sang afterwards at the opera of Lüttich.
Wilma Driessen was born on December 6th, 1938 in Rijswijk, near The Hague. Already as child her vocal capacities attracted attention. She completed her vocal studies under supervision of To van der Sluys at the Royal Dutch Conservatorium, The Hague. She continued her study abroad; French repertoire with Claire Claibert in Brussels; Italian repertoire with Lina Pagliughi in Milan en German repertoire with Felicie Hüni-Mihascek in Munich. When she was still very young she made her debut as Lakmé at the Royal Opera in Ghent and the Royal Opera in Liege (both in Belgium).
Shortly after this very successful debut, she was asked to make her Dutch debut on August 20th, 1959 as Leila in Bizet's Les pêcheurs de perles at the Netherlands Opera in Amsterdam.
From 1961 to 1965 she joined the 'Nederlandse Opera' as the first coloratura-soprano, where she sang all the main parts of her kind of voice. From that moment her career took off by singing all great coloratura parts which suit her voice at all the great Opera Houses of Europe. Regular she gave guest-appearances in Antwerp and Gent. From 1972 to 1974 she joined the 'Stadttheater' of Pforzheim and from 1974 the 'Stadttheater' of Oberhausen.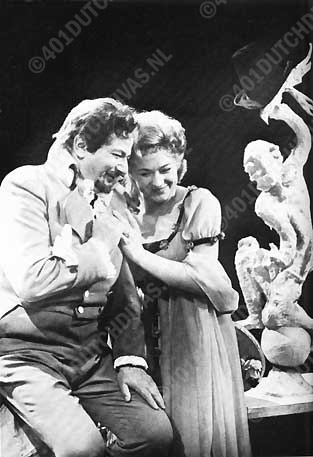 Wilma Driessen and Paolo Gorin during a TV-broadcast in 1966 of
Donizetti's Don Pasquale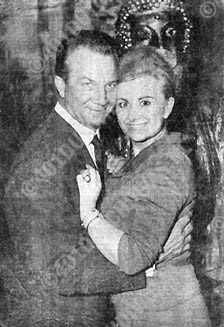 Wilma Driessen and Rudolf Schock after an operetta performance
Later in her career she added all the roles of the Classical Operetta repertoire, which she sang under the baton of professor Robert Stolz, professor Anton Paulik, Frans Bauer Theusl and Frans Allers in many German and Austrian theaters.
Wilma's extensive repertoire of opera, musical and operetta consists of more then 90 leading roles. She was also guest at many festivals and oratorio performances. Very successful were her many concert performances in the United States in the period 1988 - 1995. Her almost continuous presence at radio and television makes her very popular, even to the not particular 'opera lovers'. She also made several recordings.
Wilma Driessen was knighted with the 'Orde van Oranje Nassau'.
Mozart, Le Nozze di Figaro: L'ho perduta .... me meschina , under the baton of Carlo Maria Giulini
Live-recording from Mozart's Der Schauspieldirektor, the trio, together with Simon van der Geest as the Schauspieldirektor, Cristina Deutekom as Madame Herz and Wilma Driessen as Madame Silberklang.
Mozart, Schauspieldirektor, trio
Homepage: Wilma Driessen