Ernest van Dyck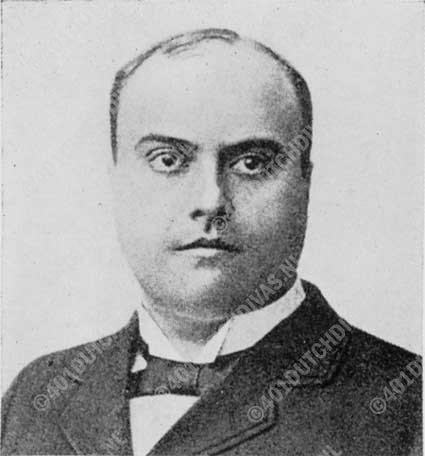 Ernest Marie Hubert van Dyck was born on April 2th 1861 in Antwerp. Initial he worked as a lawyer, but after the discovery of his singing talents he took singing lessons with St. Yves Bax in Paris and became at the same time contributor of the magazine La Patrie, performed for the first time at the Lamoureux concerts and became all at once a famous heroic tenor, when he was in 1886 invited to sing in Bayreuth the title role in Wagner's opera Parsifal. From 1888 to 1899 he joined the court opera of Vienna. After 1901 he was a regular guest at the Wagner performances in Paris, and during four years he sang at the Metropolitan Opera in New York and from 1901 to 1907 Van Dyck sang in Covent Garden.
The first appearance of Van Dyck in the Netherlands took place in the Groote Schouwburg (Great Theater) of Rotterdam on 15 September 1887. This was in Lohengrin, a performance of the Hoogduitsche Opera (High German Opera). For the same company he appeared - also in Lohengrin - in 1888 and 1889. On 19 November 1903 Van Dyck appeared - and again as Lohengrin - for the Theatre Royal Francais de La Haye (Royal French Theater of The Hague). The famous bass Vanni-Marcoux sang during this production the role of Le roi Henri (Heinrich der Vogler). On 2 January 1904 followed Tannhauser, on 16 April of the same year Werther by Jules Massenet and on 11 May 1904 as final appearance again Lohengrin. This final performance in the Netherlands was under the auspices of the Wagnervereeniging (Wagner society).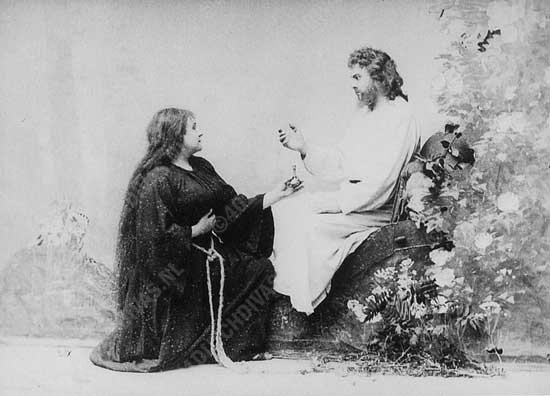 Ernest van Dyck and Amalia Materna as Parsifal and Kundry, Bayreuth 1889.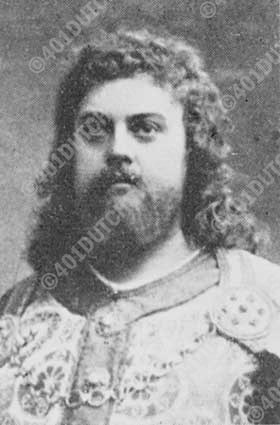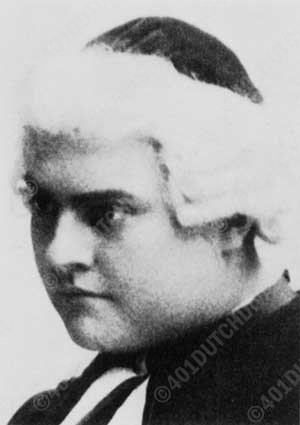 Ernest van Dyck, left as Lohengrin, right as Des Grieux (Manon)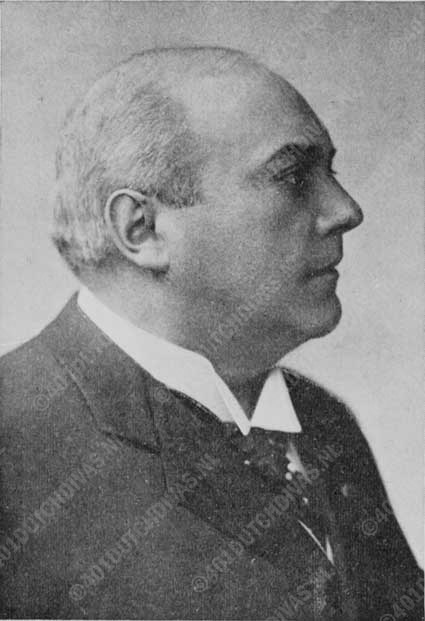 During several years Van Dyck was theatrical manager in Paris where he said farewell to the stage in 1914 as Parsifal and mainly dedicated his life to the singing teaching. Ernest van Dyck was married with a sister of Frans Servais (1846-1901, composer, conductor, a.o. at the Munt). Further he provided a translation of Lohengrin into French, wrote some dramas and a ballet: Carillon on music by Jules Massenet.
Ernest van Dyck died on 31 August 1923 in Berlaar, a city nearby Antwerp.
Jules Massenet, from Werther: "Pourquoi me réveiller", 1903
Externe links: