Aafje Heynis in recordings & reviews
Classic Options CO3509 Stabat Mater van Vivaldi, I Solisti Di Milano met Aafje Heynis. nb. ook door EMI uitgegeven onder nr. EMI CZS 7672112(2) (2cd).
Aafje Heynis zingt Bach. Händel. Brahms. Philips, Legendary Classics, 426 109-2 o.a. Vier ernste Gesänge (Brahms) en British folk songs.
Aafje Heynis zingt Bach. Solo Cantates 169&170 en twee aria's. Philips Grandioso 438 772-2
Ave Maria - Aafje Heynis met Christmas Carols en Nederlandse kerstliedjes. Philips 462 102-2
Portret van Aafje Heynis. O.a. Händel, Brahms (Altrapsodie o.l.v. van Beinum), Bach en British Folk Songs Philips 462 084-2
Aafje Heynis - Dank Sei Dir Herr. Bach, Händel, R.Strauss, F.Schubert, S.Ochs, C.W.Gluck en C.Franck. Philips 462 065-2
Auf, auf, mein Herz, mit Freuden. Aafje Heynis met geestelijke liederen. Philips 464 547-2
Schubert - Rosamunde - 'Romanze' o.l.v. Haitink Philips 446 574-2
Mahler - symfonie nr.2 - 'Uhrlicht' en finale met Elly Ameling, o.l.v. Haitink Philips 420 234-2
---

Aafje Heynis - Bach . Händel . Brahms Philips 426 109-2
Inhoud:
Bach: Matthäus Passion, BWV244 (Erbarme dich) -Weihnachts Oratorium, BWV 248 (Bereite dich, Zion)- Johannes Passion, BWV 245 (Es ist vollbracht).
Händel: Messiah (He was despised)- 0 thou that tellest).
Brahms: Vier ernste Gesänge, opus 121.
Schubert: Ave Maria, D 839.
Franck: Panis Angelicus.
Händel: Serse (Ombra mai fu).
Dvorak: Als die alte Mutter, opus 55 nr. 4.
Bach-Gounod: Ave Maria.
Trad.: Greensleeves - Comin'thro'the rye.

Aafje Heynis (alt), Wiener Philharmoniker o.l.v. Hans Gillesberger, Johan van den Boogert, Pierre Palla, Felix de Nobel (piano).Pierre Palla, Simon C. Jansen, Meindert Boekel (orgel).
Pro Musica (Bussumse Koorvereniging) o.l.v. Lex Karsemeijer.
....... Aafje Heynis finally made her appearance on CD.[....] Philips released this CD in the Legendary Classics series, with an elaborate, bilingual booklet by Jan Rubinstein. The sources derive from her old LP's, which means that of course some favorites are missing. [......] I particularly lament the ommission of "Agnus Dei" from Hohe Messe, although Philips gives us many gems in return! The voice of Aafje Heynis was unique, one in a thousand, and decideldly different in timbre than Ferrier's voice. Some religious favourites (Ave Maria en Panis Angelicus) I might have traded for other recordings, but I was very happy to see here the 'Vier ernste Gesänge', with Van den Boogert on the piano. The two closing folksongs make one wish for a follow up album that centers on this sort of repertoire (also from Dutch and German origin).
Review: Luister, May 1990 page 31. Critic:Cornelis van Zwol
---
Stabat Mater - Vivaldi EMI CZS 7672112(2)
Vivaldi: Gloria, RV 589 - Motetten (0 qui coeli, RV 631 - In furore, RV 626 - Invicti bellate, RV 628 - Longa mala umbrae terrores, RV 629) - Stabat mater, RV 621 - 2 Introduzioni al miserere (Non in pratis, aut in hortis, RV 641 - Filiae mestae Jerusalem, RV 638) - Al Santo Sepolero (Sinfonia,RV 169-Sonata a quattre,RV 130).
Andrée Esposito, Solange Michel, Mady Mesplé (sopraan), Janine Collard, Aafje Heynis (alt), Jane Berbié (mezzosopraan), Roger Wagner Chorale, Orchestre de la Société des Concerts du Conservatoire de Paris o.l.v. Roger Wagner, Orchestre de Chambre de Toulouse o.l.v. Louis Auriacombe, Solisti di Milano o.l.v. Angelo Ephrikian.
The arias from thsi 'Stabat Mater' in Aafje Heynis' rendition are all also avaiableon a budget double-CD 'Nederlandse Diva's', together with arias and songs by Elly Ameling, Gré Brouwenstijn and Jo Vincent. A must!
[....] This is a releasefor the true Aafje Heynis devotée. She sings the 'Stabat Mater' very soft, with great sensitivity and a beautiful, light touch in the higher tessiture. She is also the soloist in the 'Introduzioni', and one must praise her immaculate diction, because the texts aren't given in the booklet. [.....] details of Heynis' Italian recordings aren't iven, but they were first released in 1967. [....]
Review Luister, June 1992 pag.41. Critic: Cornelis van Swol
---
Aafje Heynis zingt Bach Philips 438 772-2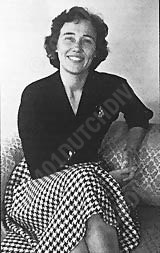 Bach: Cantate 'Vergnügte Ruh, beliebte Seelenlust', BWV 170 - Weihnachts Oratorium, BWV 248, aria 'Schlafe, mein Liebster' - Hohe Messe, BWV 232, aria 'Agnus Dei' - Cantate 'Gott soll allein mein Herze haben', BWV 169.
Aafje Heynis (alt), Nederlands Kamerorkest o.l.v. Szymon Goldberg; Wiener Symphoniker o.l.v. Hans Gillesberger; Albert de Klerk (orgel), Koor van de Nederlandse Bachvereniging, Nederlands Kamerorkest o.l.v. Anton van der Horst.
De opnamen op deze voordeel-cd dateren uit de jaren '59 en '61, toen Heynis op de top van haar kunnen stond. [.....] Een mooie stem had ze wèl, vooral in het lage register; de bovenste tonen klinken benepen. Dat is ook de karakteristiek van haar interpretatie van de cantate BWV 170: de aria's zijn ronduit saai, de recitatieven zo nadrukkelijk dat we hierop uitspraakles zitten.[.....] Beter zijn de twee losse aria's met de Wiener Symphoniker: Heynis komt los van de materie, en dat maakt het resultaat boeiender. Prachtig is de cantate BWV 169. De Klerk en Van der Horst hadden in een vroeg stadium door waar het de Bach-interpreten van nu om gaat: expressie, géén angst.[.....] het spel van De Klerk is puur genieten en mevrouw Heynis laat alle calvinistische teugels varen. Het is er ook niet aan af te horen dat juist deze opname werd gemaakt tijdens een concert, in de St Janskerk te Gouda. Dat waren kennelijk de beste voorwaarden voor Aafje Heynis.
Recensie Luister november 1993 blz.15 Roel van der Leeuw
---
portret van Aafje Heynis (Philips 462 084 2 ADD).
Aafje Heynis carrière was vrij kort en niet erg internationaal georiënteerd (hoewel zij in Frankrijk nog veel bewonderaars heeft). Zij heeft weinig opgenomen en wat er was is lange tijd niet in roulatie geweest: haar gevoelvolle, ietwat slepende vertolkingen van Händel- en Bach-arias, een cantate van Christian Ritter en Brahms' Altrapsodie, (met Eduard van Beinum; haar doorbraak) bijvoorbeeld. Die werken staan nu bij elkaar, naast vijf Britse volksliedjes, door Felix de Nobel aan de piano begeleid. Toch niet zo vreemd, dat iedereen over 'de Nederlandse Kathleen Ferrier' sprak.
Luister, december 1997, recensent: Aad van der Ven.
---
Ave Maria - Carols en Oudnederlandse kerstliederen Philips 462 102-2 ADD.

Bach/Gounod: Ave Maria, Bach: Weihnachtsoratorium ' Schlafe mein Liebster' - ' Bereite dich, Zion'. De Klerk: Oudhollandse kerstliederen. Trad.: Christmas Carols - Nederlandse kerstliederen. Schubert: Ave Maria D839. Händel: Messiah 'O thou that tellest'. Aafje Heynis (alt), Meindert Boekel, Simon C. Jansen (orgel), Pierre Palla (piano), Wiener Symphoniker o.l.v. Hans Gillesberger.

[......] A Christmas CD by Aafje Heynis.[.....] this cd isa refreshing alternative for the usual Christmas greatest hits compilation... The main difference that one can believe Heyniswhen she sings these songs, and this is because, being deeply religious, she believes in the message and meaning of these songs herself. When she sings Gounod's 'Ave Maria' all glamour and kitsch is besieged and what remains is pure melody and meaning. The same can be said of over familiar Christmas songs such as 'Stille NAcht' (Silent Night), 'Komt allen tezamen' (Adested Fideles), 'Nu zijt wellekome' and 'Hoe leit dit kindeke'. Accompanied from the organ by Simon C Jansen, words as pure, cristalline and devote come to one's mind when listening to heynis. [...] Interesting also the excerpts from Weihnachtsoratorium and Messiah.[...] When lsitenign to these arias I get the feeling that manny altos today take too fast tempi in for example 'Bereite dich, Zion'. Heynis tempi always have an inner logic, they are with the breath and give her ample time to tound up her phrases gloriously. She does not add frivolous embellishments, yet colors the text in a very subtle way. In this manner the limits of time dissolve and one is captivated by the eternal beauty of of this music. Ardently recommended! t

Review Luister, December 1997. Critic: Ronald Vermeulen. Performance 8 à 9 - Recording 8
---
AAFJE HEYNIS: Dank sei Dir, Herr. Philips 464065-2.

BACH: Bist du bei Mir - Matthäus Passion 'Buss und Reu', 'Erbarme dich', 'Können Tränen'. BACH/GOUNOD: Ave Maria. FRANCK: Panis angelicus. GLUCK: Orfeo ed Euride 'Che farò'. HANDEL: ombra mai fu. OCHS/HANDEL: Dank sei Dir Herr. SCHUBERT: Ave Maria - Auf der Donau. R.STRAUSS: Zueignung - Morgen. Engelse volksliedjes: Annie Laurie -Down by the Sally Gardens - All through the Night - Greensleeves - Londonderry Air.

Aaije Heynis (alt), Pierre Palla, Meindert Boekel, Simon C. Jansen (orgel), Irwin Gage, Felix de Nobel (piano), leden KCO o.l.v. Anthon v.d. Horst, APO o.l.v. Anton Kersjes.

[.....] Describing the Aafje Heynis phenomenon is not easy. Her musicality if complete, her diction immaculate, and the voice, especially in the 1950's was a gem. Her unique place in the hsitory of singing was reaped however by the singular way in whcih she managed to emt the mysteries of life, death and transfiguration through the music of Bach, Mahler and through countless songs and arias: her voice was the mirror of inner life, of contemplation. [.....] Philips now released another compilation, apparently these discs continue to make profit, although these hodge-podgediscs are hardly a worthy tribute to Mrs. Heynis artistry. [....] Again and again we get smash hts as the 'Largo' (wth a young Aafje, fresh from the liver), and Schubert's 'Ave Maria' (with a magnificent, floating pianissimo). Hardly half of the new compilation is new to us though, and these new items are snatched randomly from various recitals as well. Afew songs with Irwin Gage, among them 'Morgen', withan intensely moving 'stumm werden wir uns in die Augen schauen' section. Only the 'Che farò' from the 'Orfeo' disc (the ur-version, withouth the elaborate ending), and a handful of English folksongs, including the outstandingly rendered 'Londonderry Air'. Fascinating and never before released are the three arias of a livee 'Matthäus Passion' (unfortunately wthout the recitatives) from Naarden 1963, like her 1957 recording conducted by Van der Horst. May I suggest a complete release of this performance? [....] 'Buss und Reu' has more bite than in 1957, with a beautiful middle section (detail: the mesmerizing effect of the descending frase from e2 in 'Dass die Tropfen').'Erbarme dich' [.....] is more introvert here; the reflectve middle section ('Schaue hier') is not more pure, yet more intense than in her own studio recording. [....]

Review'Luister' July/Augustus 1999. Critic: Frans Lambour (baritone)
---
Recensie 'Brabants Dagblad' recensent Nico Koolsbergen.

Aafje Heynis
Auf, auf, mein Herz, mit Freuden
Philips 464 547-2
Prijs f39,95

A new CD with old recordings of the Dutch alto Aafje Heynis. last year when she turned 75, the CD 75 'Dank sei dir, Herr' became a tremendous success. This singer of religiousmusic was then rediscovered and ever since there is a growing demand for her recordings. 'Auf, auf, mein Herz, mit Freuden' holds religious songs by Bach and many beloved reformatory songs. For Aafje Heynis her voice was a gift from God. Later in life she turned fform Protestant to Catholic. These recordings are mono recordings, made some40 years ago. Yet this never disturbs. Aafje Heynis' voice is so overwhelming, so powerful and touching, and so cristalline that one never thinks about the age of these records. Her voice was unique, a golden treasure.we want more, we need all of Aafje!*)
---
*) The Philips archives hold even more. Ofthe Dutch religious songs more 45RPM records have been released. Some of the english folksongs are also still waiting to be released on CD. Thirteen of them have been released spread out over four different compilations, whereas it was precisely for these recordings that she was awarded the Harriet Cohen International Music Award 'for outstanding artistry' in London, 1961. There isalso an Lp with highlights of Gluck's 'Orfeo' (sung in Italian), conducted by Anton Kersjes with the Toonkunstkoor Amsterdam and the Amsterdams Philharmonic Orchestra (EMI/ HMV 055-24931) *) and an Lp with a.o. Brahms' 'Altrapsodie' (Philips 6599 527) under Sawallisch. The radi archives have still more, and we hope this will all once be reeased. J.L
.*) The Gluck recording was released in 2005 by EMI France on a double CD 'Les Rarissimes de Aafje Heynis'
Les Rarissimes de Aafje Heynis - EMI Music France 7243 5 86490 2 4
A double CD. The first disc has Orfeo's parts from Gluck's 'Orfeo ed Euridice', once a popular vinyl release. Then also 'Fac me vere' by Haydn and some of Dvorak's 'Biblische Lieder'.
The second disc has Franck's 'La Procession', Caplet's 'Trois Prières' and Brahms' 'Vier ernste Lieder'. Then 3 Schubert songs ('Auf der Donau', 'Am Bach im Frühling' and 'Der Tod und das Mädchen'), 4 by Richard Strauss ('Zueignung', 'Die Nacht', 'Morgen' und 'Heimliche Aufforderung'), 1 by Brahms ('Sapphische Ode'), 2 by Wolf from 'Geistliche Lieder' ('Nun wandre', 'Maria' and 'Ach, des Knaben Augen') and 2 by Mahler from 'Des Knaben Wunderhorn' ('Das irdische Leben' and 'Starke Einbildungskraft'). The recordngs were made in 1971 and 1973. Until the 'Caplet mélodies' Aafje Heynis sounds as we know her. Regrettably, something seems wrong with the remasterings after that, which resultsin her voice sounding different. It is still a beautiful sound, but no longer as rich and full as on the first recordings – a pity!. J.L
For who wants all of Heynis::
Schubert - Rosamunde - 'Romanze' o.l.v. Haitink Philips 446 574-2
Mahler - symfonie nr.2 - 'Uhrlicht' en finale met Elly Ameling, o.l.v. Haitink Philips 420 234-2
Martin - 'La mystère de la Nativité' (kerst-oratorium), Jean Fournet, Q Disc 97019 (8cd's+DVD)